AllenAir
Allenair is a leading manufacturer of hydraulic, air and pneumatic cylinders that are interchangeable.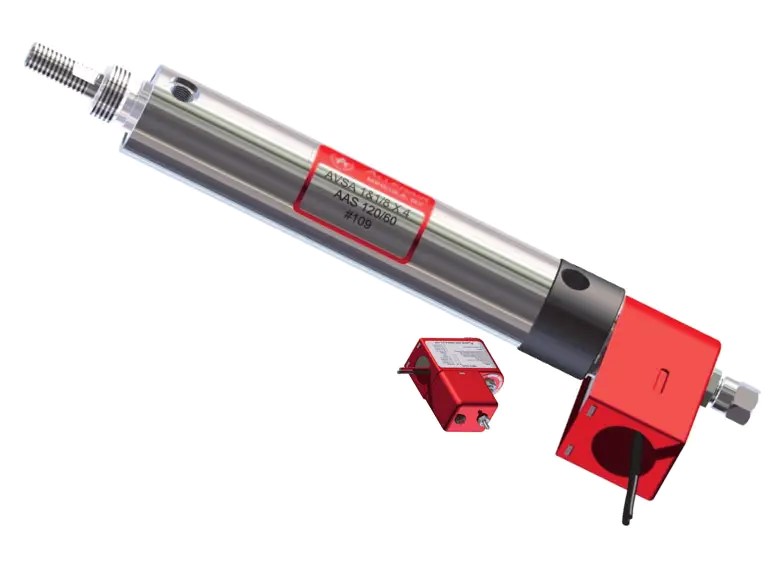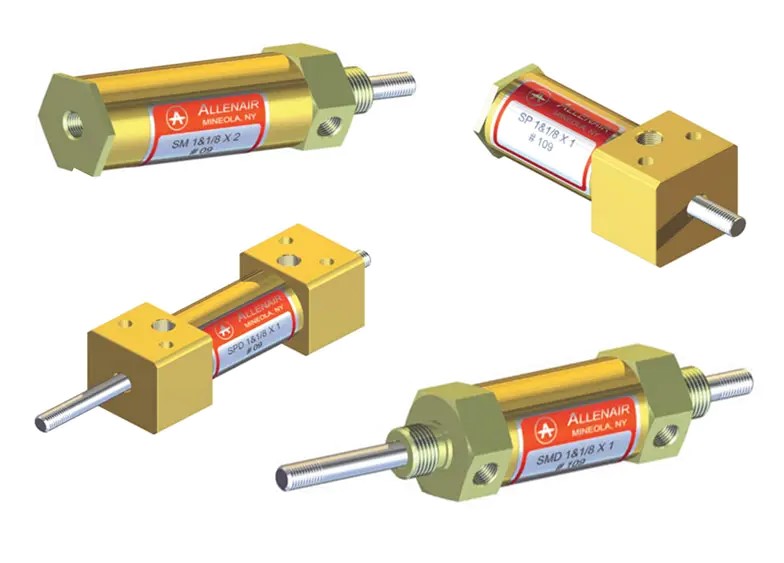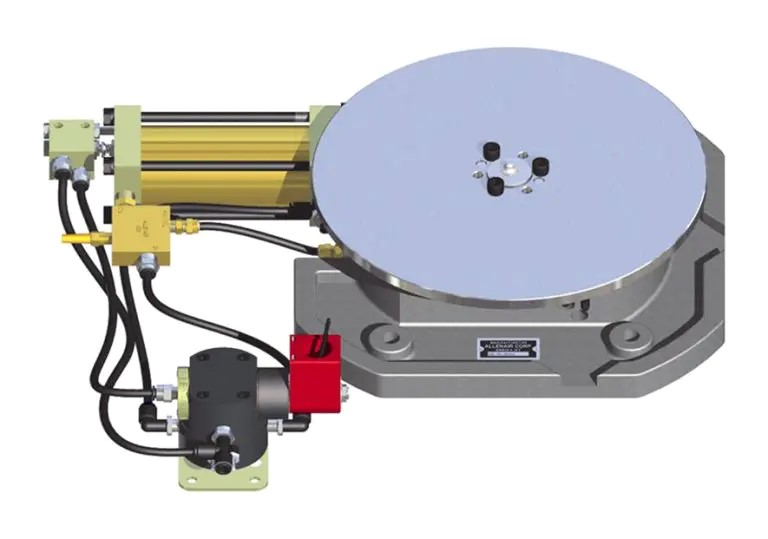 Allenair products can be used in a wide range of applications such as manufacturing and industrial and packing facilities.
Our available selection of products includes:
Cylinders
Brass & SS Repairable Round Line
Solenoid Valves
Index Tables
Cylinder Checks
Transfer Pumps
Allenair has been making heavy duty, fully repairable, brass bodied cylinders for over 51 years. Their experience and quality is unparalleled in the field of pneumatic cylinders. Since that start, their product line has grown to include Air Clamps from 1-1/8″ to 2″ bore, Air Valves from 1/8″ to 1/2″ npt, Rotary Index Tables from 7″ thru 20″ top plates, Valve in Head Cylinders from 1-1/8″ thru 4″ bore, and many other products too numerous to detail here. However, Allenair still remains the leader in standard cylinders with bore sizes from 1/2″ thru 4″.
Allenair also manufactures a complete Stainless Steel Cylinder (inside & out) in either 303 or 316 SS for your corrosive environments and food grade applications.
Air and Light Hydraulic Cylinders to 4″ Bore, Single Acting and Spring Return, Small Bore 1/2″, 3/4″ & 1 1/8″ Sizes, Solid State Electronic Time-A-Valves, Valve-In-Head Cylinders, 100% Stainless Steel Cylinders, Air Clamps, 2, 3, & 4 Way Manual, Solenoid and Pilot Operated Valves, Cyl-Checks, Precision Rotary Index Tables, Filter Silencers. Custom and Specials.
Allenair Cylinders are available in hundreds of configurations to meet your individual needs.